Richard and Maurice McDonald launched McDonald's in 1940 as a family business. Their first location, on the corner of 1398 North E Street and West 14th Street in San Bernardino, California, was unrecognizably different from what the chain is now.
The brothers decided to put the Speedee Service System into action in their restaurant in 1948. White Castle had introduced this approach two decades before. It was employed at McDonald's to establish many of the modern-day fast-food restaurant's ideas.
1. Donald Trump is a frequent customer
The former president is so fond of the restaurant's Double Quarter Pounder with Cheese that he had White House chefs prepare it.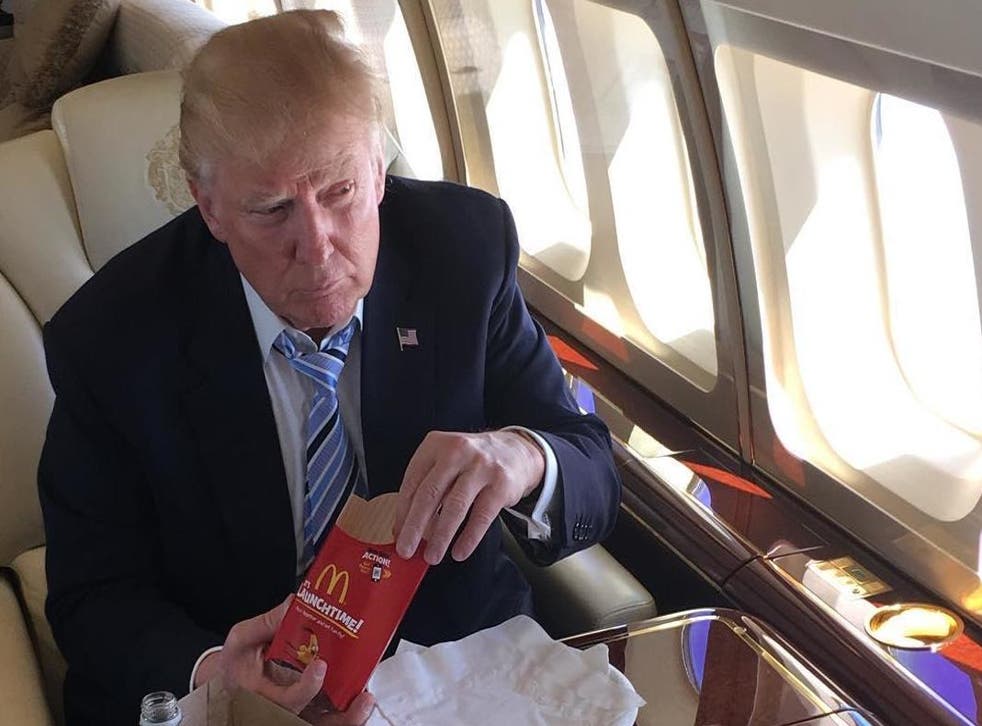 We can't say we'd try to make his favourite cheeseburger at home, it's either—770 calories or 45 grammes of fat! If you think that lunch isn't healthy enough, check out Trump's 2,400-calorie McDonald's order.
2. Happy Meals may help you lose weight
The Happy Meal is no longer just for kids. According to a study published in the Journal of Experimental Psychology, 'People are encouraged to reduce their portion size when a modest reward is supplied with a meal, such as the toys included in McDonald's Happy Meals'.
The combination of a half-sized amount plus a non-food present, it turns out, stimulates the same section of the brain, as the full-sized portion alone—the area responsible for reward, desire, and motivation.
'Regardless of hunger, most consumers will prefer a half-sized quantity of food if it comes with a toy or monetary prize over a full-sized one at the same price', according to the study.
3. McDonald's used to own Chipotle
Mc Donald's once possessed a 90% share in one of the most health- and socially concerned companies, before selling it off in 2006, seeing the Mexican restaurant as a "distraction". McDonald's invested in Chipotle in 1998 when it only had 14 locations and helped it grow to 460 by the time it jumped the ship.
McDonald's allegedly wanted Chipotle to add drive-thrus to its locations, but as Chipotle's COO Gretchen Selfridge told Bloomberg, "Bless their hearts, McDonald's had a lot of great suggestions, and we were always polite about it. They really wanted us to do a drive-thru. They really wanted us to have breakfast".
4. Those picture-perfect ads contain real ingredients
McDonald's released a film in 2012 that explained why their food appears to be so different in advertisements than what you get at the restaurant.
Hope Bagozzi shot a side-by-side comparison of a "fresh" quarter-pounder with cheese and a burger cooked by a stylist under the same lighting. The ingredients used to manufacture the picture-perfect burgers are real, and they're the same as the ones on your plate, which startled a lot of folks.
5. They believe in recycling
McDonald's is well aware of how many oil-soaked paper bags and French fry cartons it goes through each day, and that all of that packaging must eventually be disposed of (i.e. a landfill). That's why McDonald's has set a target of recycling all guest packaging in all of its restaurants by 2025.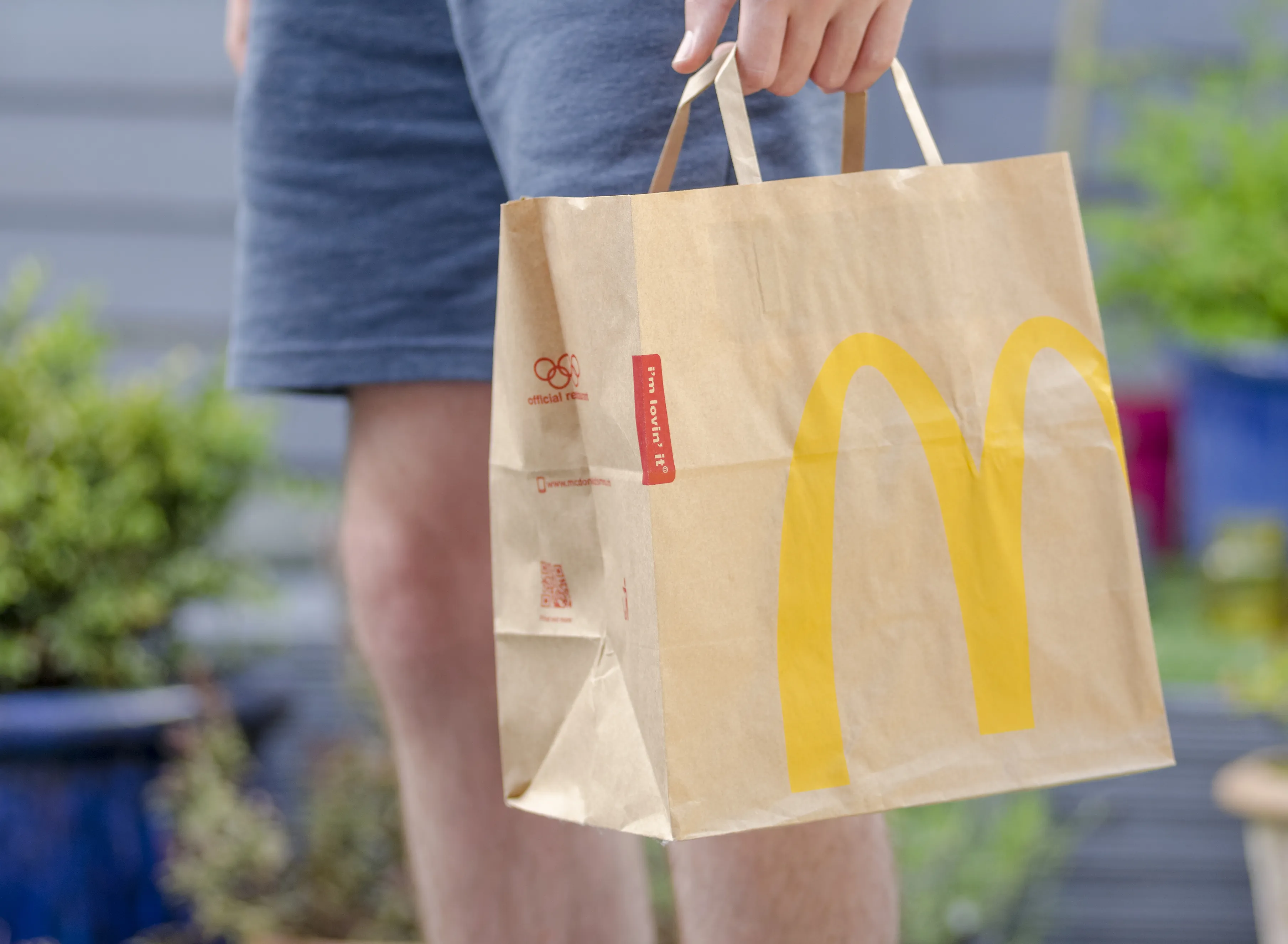 "We recognize that recycling infrastructure, legislation, and consumer behaviours differ from city to city and country to country. However, we intend to be part of the solution and help drive powerful change."
6. Behind those "golden arches," there's a hidden message
Even though those renowned golden arches form a lovely "M" to represent the first letter in the famous McDonald's name, the real reason for using that enormous M is a little more enticing than you might think. Those golden arches are supposed to represent maternal love, as in two breasts.
Do you have any doubts? When a design expert and psychologist advised the BBC to preserve the extremely precise branding, the BBC confirmed it.
The golden arches are supposed to feel comforting to the outside world, where customers can have a comforting lunch. While it may appear unusual (and perhaps vulgar), they are meant to feel comforting to the outside world.
7. McDonald's is the second-largest private employer in the world
McDonald's is the world's second-largest private company, employing 1.8 million people, according to a BBC investigation from 2012. 1.5 million of them work in franchises, according to estimates. Only Walmart, with 1.9 million employees, beats them.
This corporation is also the country's largest private employer. McDonald's employs more people than the entire city of Philadelphia, which has a population of 1.5 million people. Employees must enjoy working for this fast-food franchise, as the company's oldest employee is 92 years old.
8. There Are Approximately 39,600 Outlets
There were approximately 39,600 outlets in 119 countries around the world as of 2016. This is significantly more than their competitors' total number of locations. Burger King has roughly 14,000 restaurants worldwide, Wendy's has approximately 6,500, Taco Bell has approximately 6,200 and Arby's has only 3,400 restaurants worldwide.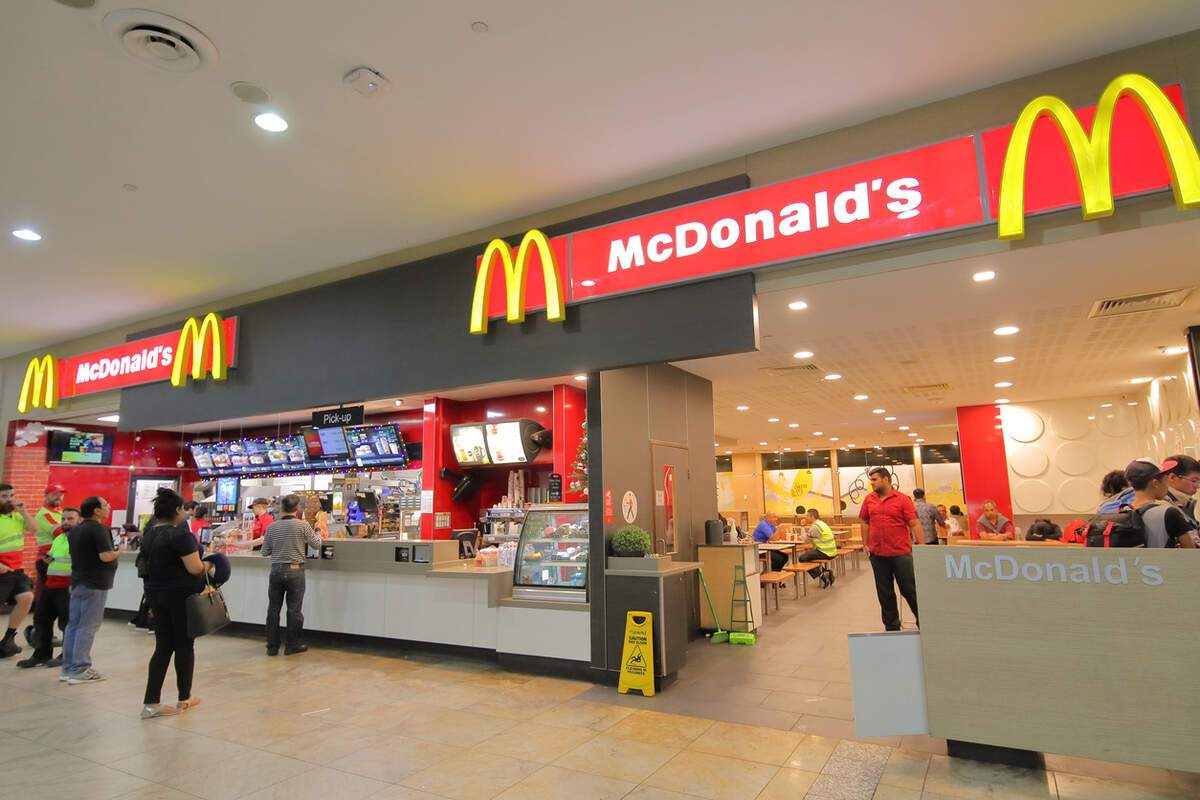 McDonald's is increasing the number of locations it owns, in 2013, they opened 1,400 new outlets, for example. To put the size of this development into perspective, Chipotle has only 1,600 outlets worldwide. Orlando, Florida is home to the world's largest outlet.
It opted to grow in 2016, despite the fact that it was already the largest. It presently has a total area of 19,000 square feet. Aside from the restaurant, there are arcade games, a bowling alley, and children's slides at this location.
9. 75 Countries Do Not Have a McDonald's
Despite its global reach, there are 75 nations where McDonald's does not have a single location. According to the World Atlas, there are 194 countries in the world. It currently operates restaurants in 119 countries throughout the world.
There are a few nations where McDonald's used to operate, but the firm no longer does so. Macedonia, for example, originally had seven eateries, but these were forced to close due to a dispute.
Bolivia had 14 restaurants at one time, but they were shuttered after a political movement was formed to prevent the firm from making a profit. Iceland, Ghana, North Korea, Bermuda, and Zimbabwe are among the countries without a McDonald's.
10. McDonald's Are Tackling Issues Relating to Animal Welfare Standards
McDonald's has been chastised for its treatment of animals over the years, as a company that sells meat-based goods. Beef is used in this company's burgers, while hens are employed for both meat and eggs. Animal welfare is a cause that many McDonald's customers care deeply about.
McDonald's has taken initiatives in recent years to improve the living conditions and wellbeing of animals kept for their purpose. Since 2005, McDonald's has avoided using eggs from chickens raised in battery cages. Every year, the corporation consumes 2 billion eggs, accounting for 4% of all eggs produced in the United States.
As a result, their shift in attitude has had a major impact on the egg industry in the United States. McDonald's still has a problem with pork that comes from facilities that employ gestation cages. However, since 2012, they have been phasing this away.
Also Read: 21 Richest Male Actors In The World