Endings are a difficult thing to get right. Many individuals enjoy stories with happy endings. It brings the narratives to a satisfactory conclusion while confirming humanity's innate goodness. It, like a lot of great art, leaves spectators feeling warm and comforted.
Others prefer a darker, more disturbing conclusion since it defies Hollywood convention while also portraying a more "realistic" outcome. Some moviegoers want to be soothed by their entertainment, while others want to be pushed.
And some filmmakers like to surprise audiences by finishing their pleasant films with unexpectedly grim endings. Even though the rest of the movie appears to be heading towards a classic happy end, a character may die, people may break up, or the goal may not be achieved.
Whatever the case may be, it's not uncommon to witness a film that is otherwise entertaining or amusing but has a very depressing ending.
1. La La Land (2016)
La La Land is a moving and passionate homage to the glory days of the Hollywood musical and is arguably Ryan Gosling's best film.
Mia, an aspiring actress, and Sebastian, a struggling jazz musician, meet and fall in love through sharing their common interests. They both have their ambitions: Mia wants to be a successful actress, while Sebastian wants to create his jazz club.
They achieve their personal goals in the bittersweet ending, but at the expense of their beautiful relationship. They exchange one last, wistful glance, reminiscing about the good times they used to have together.
It's not uncommon for a love film to conclude on a sad and depressing note, but La La Land's melancholy conclusion is especially poignant given the remainder of the film's bright, colorful, and literal tone.
2. Close Encounters Of The Third Kind (1977)
Steven Spielberg's Close Encounters of the Third Kind is pure genius. Close Encounters, while not a lighthearted comedy, features all of the enjoyable characteristics that make Spielberg's films so entertaining to watch, such as a heightened sense of adventure and some amusing character interactions.
However, as the picture progresses, it becomes darker and darker. Roy's infatuation grows stronger and stronger, finally causing his family to fall apart.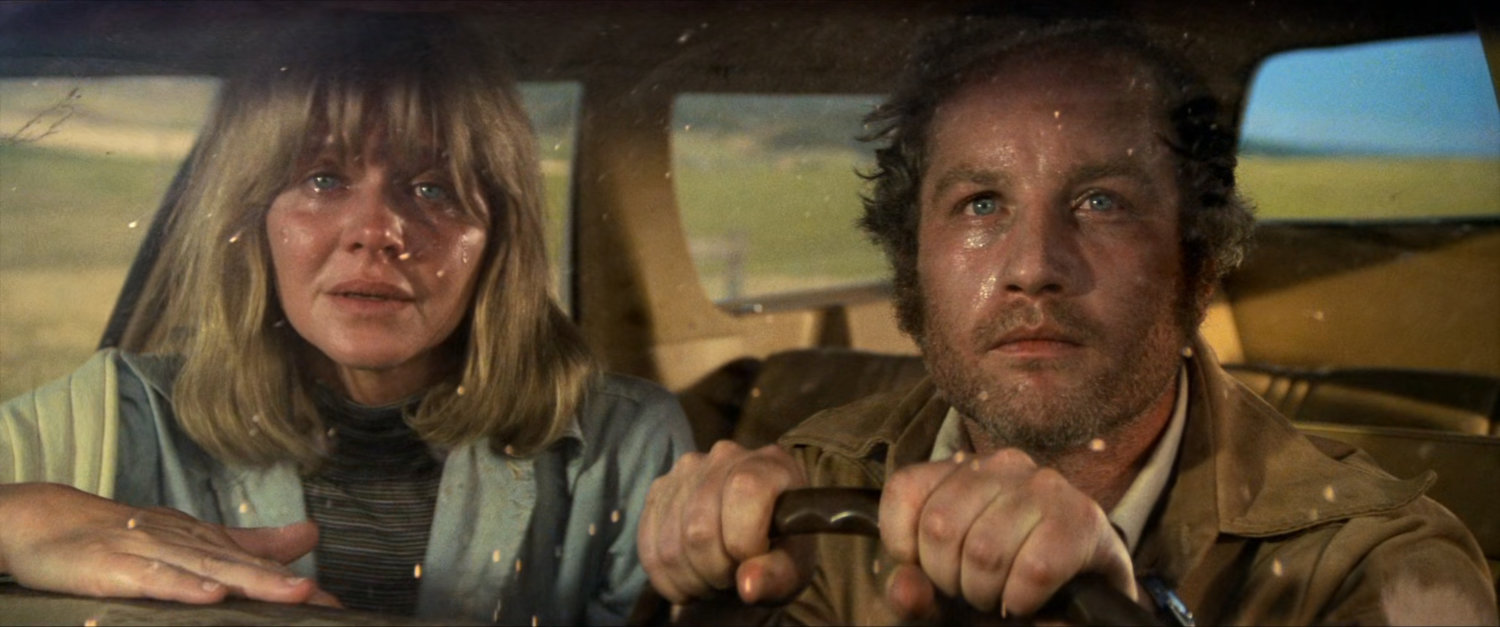 Finally, he decides to join the aliens in space, abandoning his weeping and now fatherless children on Earth. It leaves a sense of emptiness in the viewer's mind, and some may even question Roy's self-centered decision.
As a result, the fairly dismal and dubious finale stands in stark contrast to the remainder of Spielberg's "fun" story.
3. Chasing Amy (1997)
Kevin Smith's most delicate effort, Chasing Amy, is loaded with poignant moments and a mature tale. Holden McNeil, a comic book artist who falls in love with a lesbian, is played by Ben Affleck.
The story has a sad finish, as none of the key characters gets what they want.
Due to the film's events, Holden and Alyssa break up, and Holden and Banky's professional cooperation falls apart.
Kevin Smith's followers may not have expected such a sad and depressing conclusion from the humorous filmmaker. Smith turned Chasing Amy into a tragedy with it, demonstrating that he is a director with more mature goals.
4. The Big Lebowski (1998)
The Coen brothers are quirky directors who typically discover a unique blend of crime, drama, and comedy in their films, filled with gut-busting chuckles and horrifying violence.
The Big Lebowski, starring Jeff Bridges as The Dude, is undoubtedly their funniest film.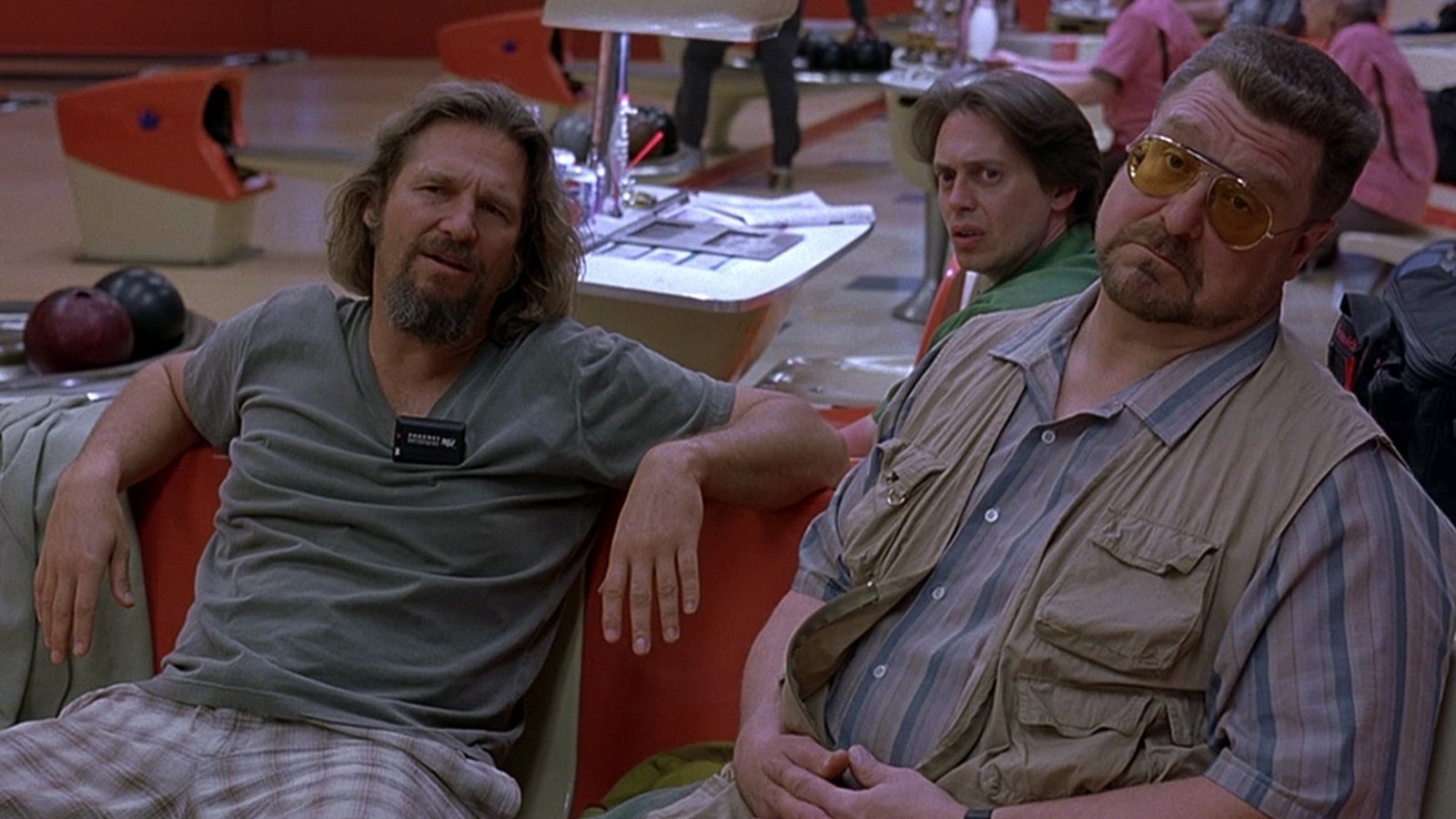 While the film is full of memorable lines, it finishes on a rather sombre note with Donny's death and a subsequent sprinkling of his ashes.
While the scene in issue contains dark humor (such as the ashes blowing back towards The Dude), it is significantly more depressing than anything else in the film, proving that even the most ridiculous of Coen's brother's comedies aren't immune from the demoralizing subject of death.
5. Marley & Me (2008)
The sight of a dying dog is certain to make viewers cry. Many famous companion dogs have appeared in films, and Marley from Marley & Me is one of them.
Owen Wilson and Jennifer Aniston play a puppy Labrador retriever named Marley, who is adopted by a couple.
However, like most films of this kind, it ends in a tragically realistic tragedy. Marley has an intestinal ailment and is put to sleep with John by his side, bringing the film to a sad, if realistic, conclusion.
6. Titanic (1997)
Everyone expected Titanic to have a catastrophic ending when it was released. However, the first half of the picture is extremely upbeat.
The magnificent period elements engross the audience, and they watch in awe as Jack and Rose fall in love swiftly. It's engaging and entertaining enough to distract viewers from the tragic reality that is inextricably related to the plot.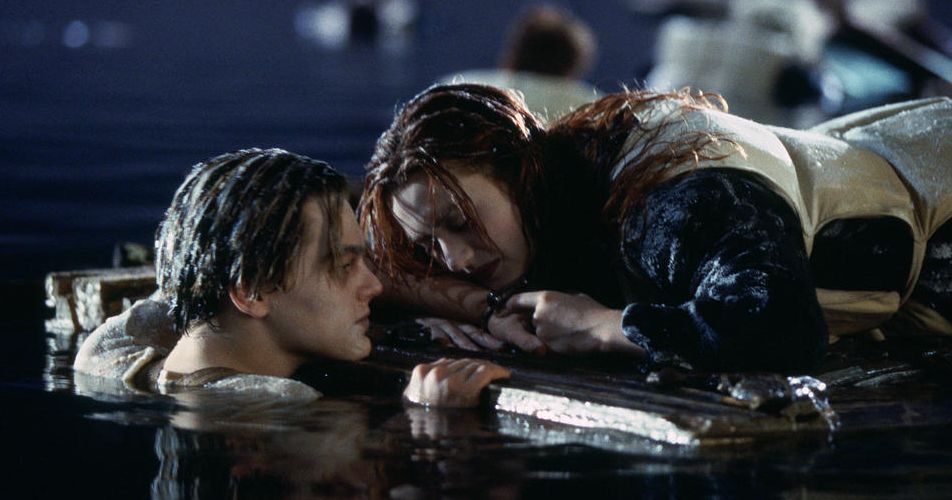 As is well known, the ship collides with an iceberg and sinks, killing hundreds of people, including Jack, who drowns while floating in the water beside Rose.
It's a devastating reality that thousands of people encountered on that fateful night, and it successfully shatters the film's dreamy ideal.
7. My Girl (1991)
My Girl is a coming-of-age comedy starring a young Macaulay Culkin (released one year after the original Home Alone made him famous), about a childhood relationship between Vada and Thomas.
Unfortunately, Thomas dies of an allergic reaction after disturbing a beehive, and Vada falls into a deep state of grief and depression. Even while the pain strengthens Vada and mends different bridges, the film finishes on a bitter and lukewarm note.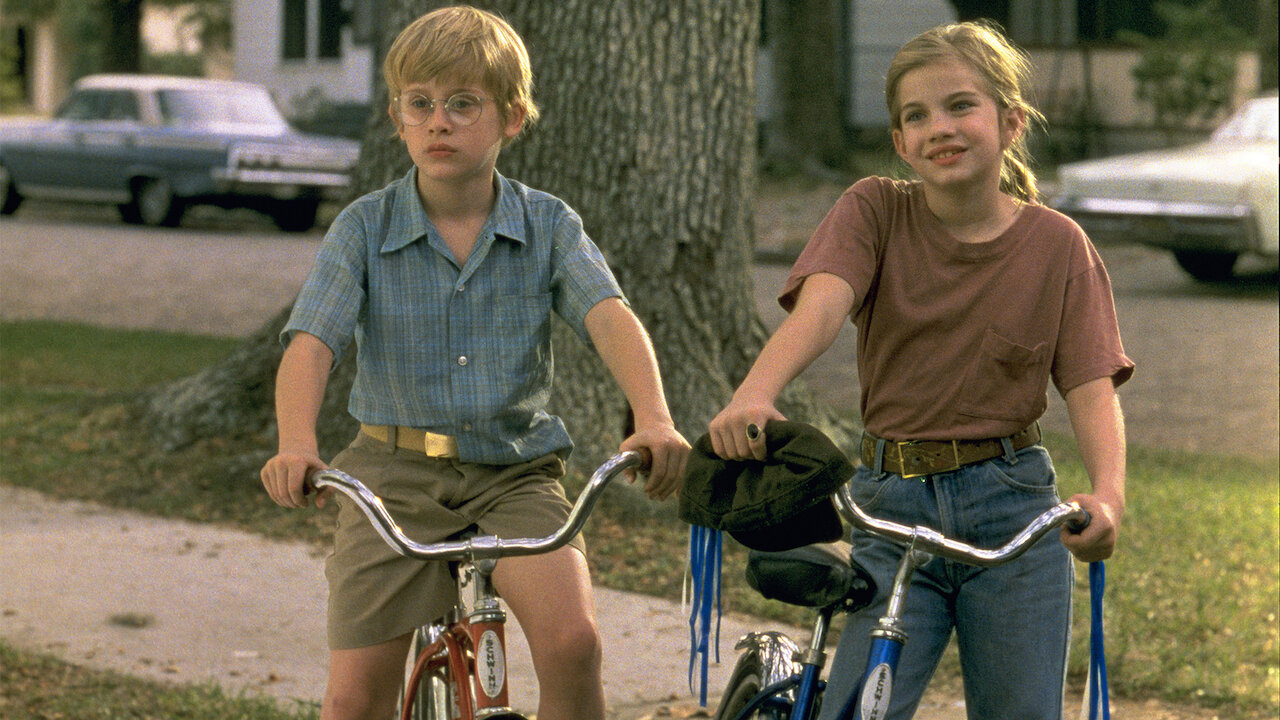 What started as a sweet and endearing coming-of-age comedy/drama finishes on the dreadful note of a kid's death, and while the terrible lessons taught are dreadfully essential, many people find it excruciatingly difficult to watch even a fictional child die.
8. True Grit (2010)
True Grit, directed by the Coen brothers, is a lovely and emotional film filled with endearing character interactions, a beautiful father-daughter connection between Rooster and Mattie, and a bevy of memorable quotations. It's a great adventure film with engaging and charismatic characters.
Until the last ten minutes or so, that is. True Grit does an excellent job of capturing the despondent feeling of time passing and squandered opportunities.
Everyone goes their separate ways, and Rooster passes away before he can reconnect with Mattie. That one-of-a-kind feeling of time and mortality – of letting life and friendships slip through your fingers – is a heartbreaking truth that the film vividly depicts.
9. One Day (2011)
One of the strangest and most unpredictable endings ever seen in a romance film is seen in the 2011 romantic drama One Day.
The majority of the film is around Anne Hathaway's Emma and Jim Sturgess's Dexter's relationship. Emma gets killed by a random truck while riding her bicycle after finally getting married.
Dexter is distraught as a result, and the film finishes with him reflecting on their long time together. 
It's a dreadfully depressing conclusion, demonstrating the total unpredictability of life and death. No matter how much a person desires for another, or how much a pair loves each other, disaster might strike at any moment. Many moviegoers don't want to learn this lesson in their otherwise romantic films.
10. The Grand Budapest Hotel (2014)
The Grand Budapest Hotel, one of Wes Anderson's more colorful and offbeat films, has long been praised for its flawless filmmaking skill.
While the majority of the praise centered on the film's production, special mention must be made of the bold writing.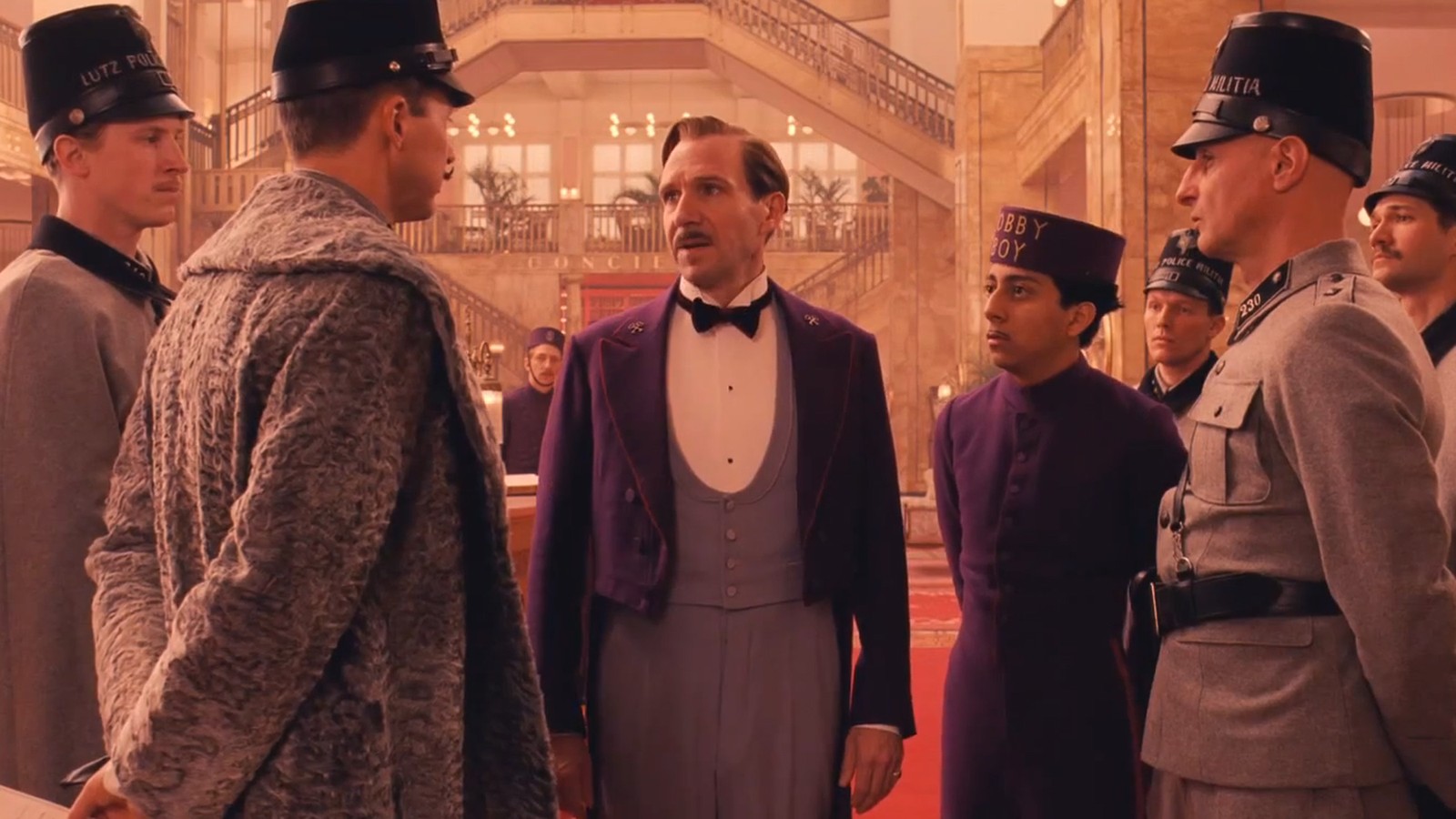 The generally amusing and off-kilter film comes to a rather depressing conclusion, with Gustave being shot by the military and both Agatha and her young son succumbing to the virus, leaving Zero alone and bereft.
It acts as a nightmare-like conclusion to the film, effectively juxtaposing the terrible reality of death and loss with the remainder of the film's brilliant, colorful, and strange events.
Also Read: 9 Times Bollywood Took Remixing Songs A Lil Too Far