Zia Mody credits the Supreme Court for "protecting the Indian state from collapsing like many of its South Asian counterparts, whether through totalitarian rule, military coups or other extra-constitutional means", In her book, 10 Judgements that Changed India.
The Supreme Court of India construes and enforces the world's lengthiest, most complex Constitution, a mammoth document of more than 300 pages, with more than 370 articles, replete with multiple schedules, numerous lists, and more than eighty amendments. Over the past 70 years, against enormous odds, the Court has developed a coherent philosophy of textual interpretation, maintained, even enhanced, judicial independence in the areas of judicial appointments and transfers preserved judicial review against sustained attack, even to the point of declaring several constitutional amendments unconstitutional protected fundamental rights of speech, equality, religious freedom, and personal liberty, although it has sustained India's repeated resort to preventive detention and initiated a dramatic experiment, known as Public Interest Litigation (PIL), in an effort to make the rule of law a reality for the weak. The seed of the PIL was sown by Justice Krishna soon thereafter, with the efforts of Justice Bhagwati.
Recently Supreme Court of India delivered several landmark verdicts while some were in cases that had been hanging fire for generations, some other helped pave way for better functioning of the system. While a five-judge Bench led by outgoing Chief Justice of India Ranjan Gogoi delivered a verdict in the 69-year old Ayodhya land dispute, the Court also observed that the Right to Information (RTI) Act supersedes the Official Secrets Act. But what are the most influential cases?
To answer this, TSA examined all of the landmark Supreme Court's judgements from IndianKanoon.org. We preferred Indian Kanoon to the Supreme Court's official website because the Supreme Court website has several missing judgements. It was difficult to narrow down our list but here are 25 landmark judgements in history.
1. Permanent Commission for female Armed officers
Armed Forces must strive to do away with discriminatory mindsets about a woman's role in society.
In a series of two judgments, the Bench cemented female Armed Forces officers' right to Permanent Commission (PC). On 17 February, the Bench held that women in the Army have the same right to PC as their male counterparts. Then on 20 March 2020, it did the same for women in the Navy.
2. Access to the internet and free speech
Any trade, business or occupation over the medium of internet enjoys constitutional protection under Article 19.
On 10 January 2020, a Bench ordered the Union to review all restrictions on communications imposed in Jammu and Kashmir. In doing so, it observed, 'the freedom of speech and expression and the freedom to practice any profession or carry on any trade, business or occupation over the medium of internet enjoys constitutional protection under Article 19(1)(a) and Article 19(1)(g).
3. Hussainara Khatoon vs State of Bihar
Passed the order of general release of close to 40,000 under-trials who had undergone detention.
In this case, the attention of the Court focussed on the incredible situation of under-trials in Bihar who had been in detention pending trial for periods far in excess of the maximum sentence for their offences. The Court proceeded to make the right to a speedy trial the central issue of the case, beyond such maximum period. Many have regarded this case as the first PIL in India as well.
4. Jury decision overturned by High Court (KM Nanavati v State of Maharashtra) – 1961
Movie Rustom Story is based on this case.
This case is notable for being the last case when a jury trial was held in India. KM Nanavati, a naval officer, murdered his wife's lover, Prem Ahuja. The jury ruled in favour of Nanavati and declared him "not guilty" which was eventually set aside by the Bombay High Court.
5. Beginning of the fall of Indira Gandhi (Indira Gandhi v Raj Narain) – 1975
The trigger that led to the imposition of emergency.
In this landmark case regarding election disputes, the primary issue was the validity of clause 4 of the 39th Amendment Act. The Supreme Court held clause 4 as unconstitutional and void on the ground that it was an outright denial of the right to equality enshrined in Article 14. The Supreme Court also added the following features as "basic features" laid down in Keshavananda Bharti case – democracy, judicial review, rule of law and jurisdiction of Supreme Court under Article 32.
6. Maneka Gandhi vs. Union of India, 1978
One of the significant interpretation of this case is the discovery of inter-connections between the three Articles 14, 19 and 21. And travel and go outside the country is included in the right to personal liberty guaranteed under Article 21.
This case took 235 hearings by one another judges, is considered a landmark case as it gave a new and highly varied interpretation of the meaning of 'life and personal liberty' under Article 21 of the Constitution. "personal liberty" has to fulfil the requirements of Articles 14 and 19 also. Also, it expanded the horizons of freedom of speech and expression. The case saw a high degree of judicial activism.
7.  Maintenance lawsuit sets precedent (Mohd Ahmed Khan v Shah Bano Begum) – 1985
Shah Bano won the right to get alimony from her husband.
The petitioner challenged the Muslim personal law. The Supreme Court ruled in favour of Shah Bano and granted her alimony.  Most favoured it as a secular judgment but it also invoked a strong reaction from the Muslim community, which felt that the judgment was an encroachment on Muslim Sharia law and hence led to the formation of the All India Muslim Personal Law Board in 1973.
8.  MC Mehta v Union Of India – 1986
Mounting environment-related concerns.
A PIL filed by MC Mehta in 1986 enlarged the scope and ambit of Article 21 and Article 32 to include the right to a healthy and pollution-free environment.
9. Reservation in central government jobs (Indra Sawhney v UOI November) – 1992
Attempt to correct historic injustices constitutionally.
The constitutional bench of the Supreme Court held in this matter that caste could be a factor for identifying backward classes.
 10. Foundation for a female workforce (Vishaka v State of Rajasthan) – 1997
Definition of sexual harassment and guidelines to deal with it laid down.
In this case, Vishakha and other women groups filed a Public Interest Litigation (PIL) against State of Rajasthan and Union of India to enforce fundamental rights for working women under Articles 14, 19 and 21 of the Constitution. This resulted in the introduction of Vishaka Guidelines. The judgment of August 1997 also provided basic definitions of sexual harassment at the workplace and provided guidelines to deal wit.
11. Afzal Guru's death sentence sparked protests – 2002
Awarded death sentence for role in 2001 Parliament attacks.
Afzal Guru was sentenced to death on February 2013 for his role in the December 2001 attacks on the Indian Parliament. The judgment faced widespread criticism on three grounds – lack of proper defence, lack of primary evidence and judgment based on collective conscience rather than rule of law.
12. Victims of sexual assault or not? (Om Prakash v. state of UP) – 2006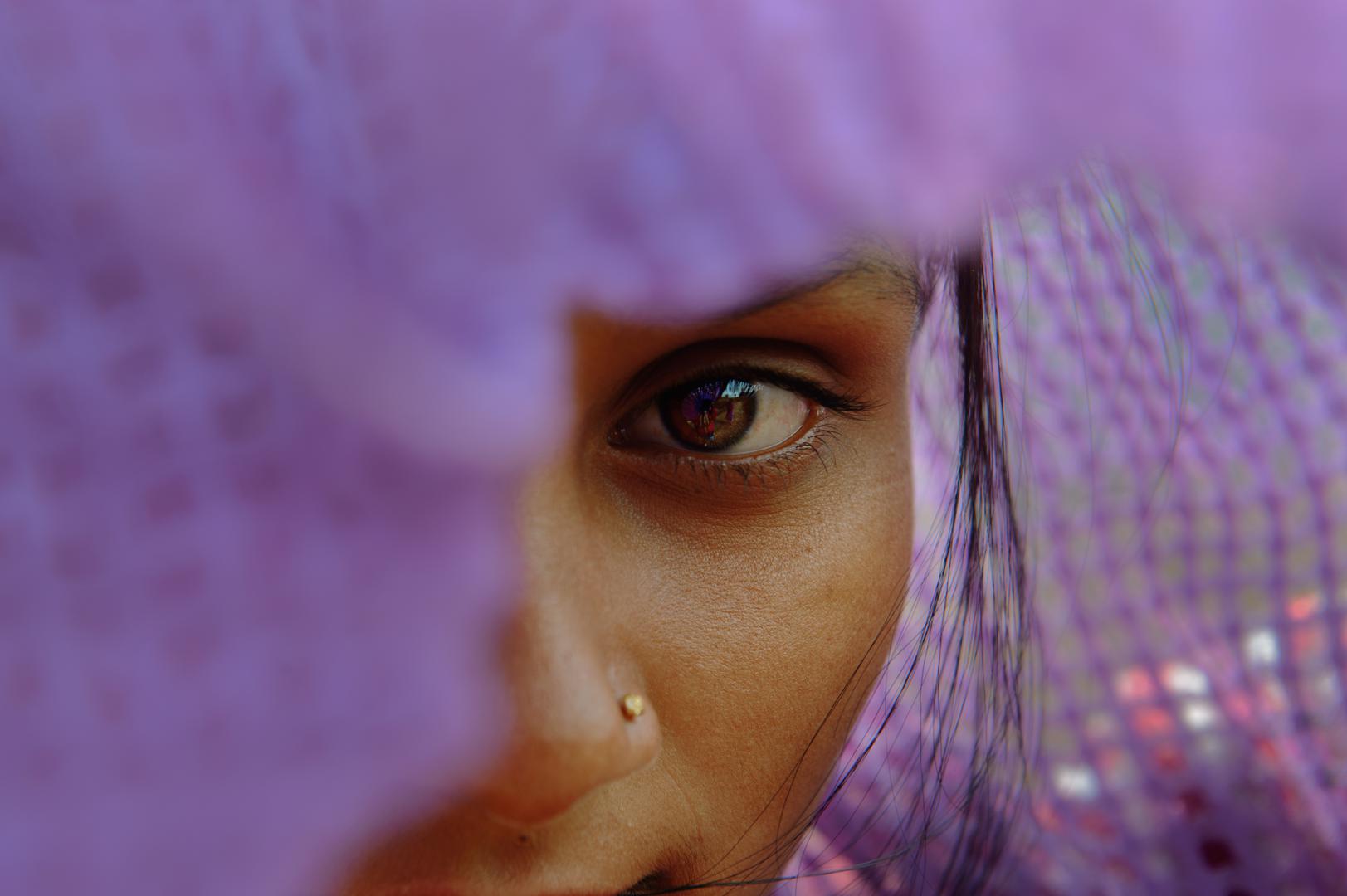 The controversial ruling had many opponents.
The Supreme Court in the above case declared that a rape accused could be convicted on the sole evidence of the victim in spite of medical evidence not proving that it was rape.
13. Priyadarshini Mattoo case – October 2006
14-year-old fight for justice gets results.
In this matter the Supreme Court had commuted the death sentence awarded to prime accused Santosh Singh (son of former IPS officer), to life imprisonment for the rape and murder of the 23-year-old law student, Priyadarshini Mattoo.
14. Justice deferred in Best Bakery case – 2003
Miscarriage of justice as a large number of witnesses turn hostile.
The Best Bakery was burned down, killing 14 people(11 Muslims including family members and 3 Hindu employees of the bakery on March 1, 2002, as part of the 2002 Gujarat violence. The Supreme court, in a rarest of rare case, ordered a re-trial outside of Gujarat in which nine out of the seventeen accused were convicted by a special court in Mumbai in 2006.
15. Clean chit to Prime Minister Narendra Modi – 2012
Questions remain and victims of families yet to get closure.
In April 2012 the Supreme Court-appointed Special Investigation Team (SIT) gave current Prime Minister Narendra Modi a clean chit in the post-Godhra Gulberg massacre case citing that it found no evidence against him. Narendra Modi went on to become the Prime Minister of India with a huge mandate.