I'm one of those people who watch movies regularly. I do, however, enjoy seeing the work of selected filmmakers. One of my favorite directors is Vishal Bhardwaj. With his particular blend of filmmaking, he never ceases to amaze me.
True, the majority of his films have been adaptations of novels or plays, particularly Shakespearean plays. However, he sets his stories against a bigger context, such as political power struggles in Omkara (a version of Othello), Mafia battles in Maqbool (an adaptation of Macbeth), or Kashmir turmoil in Haider (Hamlet).
He's a terrific director who has elevated otherwise unremarkable performers to new heights, and these are A-list star kids with a chip on their shoulders. He was able to elicit strong performances from them, which is something that not every filmmaker is capable of.
Except for Jab We Met, Shahid Kapoor has had an otherwise unremarkable career. However, if you look at his performances in Haider and Kaminey, you'll see that it takes a master to get that kind of brilliance out of an actor.
Haider is a personal favorite and every other picture that speaks of brilliance with references to directors and soundtracks thrown in for good measure. He also has the distinction of having worked as a music director for a short time before becoming a film director.
I could talk about Bhardwaj for hours. In times of severe censorship, such as the one we're seeing in India right now, he's the filmmaker we need. Many people think of B-Town as the embodiment of fake connections, yet there are a few relationships that defy this stereotype. Vishal Bhardwaj, the director, and Gulzar, the famed lyricist, are one such pair.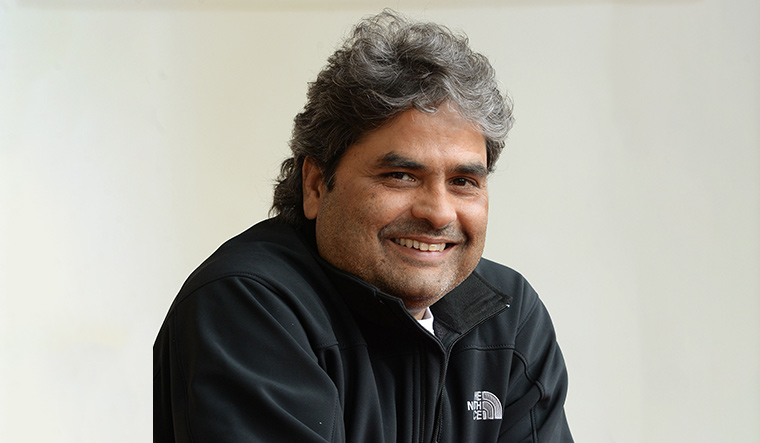 Gulzar has previously stated that Bhardwaj is like a father figure to him, while the former has also stated that it is because of the Omkara director that he has lived to this age. Here's a tribute to this amazing duo who were ahead of their time.
So, 'Mr. Bardwaj,' happy birthday! You're a fantastic film director, composer of music, casting coup puller, and an all-around great person. Happy Birthday!
1. Raat Ke Dhai Baje
Kaminey's cheeky number added a new depth to wedding-themed music. Sunidhi Chauhan, Kunal Ganjawala, Rekha Bhardwaj, and Suresh Wadkar, among others, provided vocals that elevated things to the next level.
2. Khamakha
While Oye Boy Charlie may have been the album's anthem, Khamakha became the movie's go-to song for love-struck hearts. Gulzar is at his best!
3. Omkara
The protagonist of the film would have lacked energy if not for the brilliant cinematic combo of Vishal Bhardwaj, Gulzar, and Sukhwinder Singh for this song. It still gives us shivers!
4. Beedi
Gulzar sahib may be cheesy at times, and he surely hit the appropriate note with partygoers with this superhit item number. Sunidhi's vocals added to the song's joyful factor even more.
5. Naina
This song of betrayal, performed by Rahat Fateh Ali Khan, summed up the plot of Bollywood's version of William Shakespeare's Othello. Simply press play to be immersed in its depths once more.
6. O Pappad Wale
Gulzar was at his eccentric best once again with this bouncy tune from the Shabana Azmi-starrer Makdee, following the likes of Chaiyya Chaiyya and Chai Chappa Chai. And, millennials, if you haven't seen the film yet, please do so.
7. Bismil
If you've seen Haider (which we're sure you have), you'll understand how crucial this song is to the plot moving forward. And Shahid's performance and Sukhwinder's vocals deserve credit for living up to the hype.
8. Aao Na
When you understand the lyrics of this song, you immediately experience a sense of foreboding. And it sounded like a house on fire with Vishal Bhardwaj bringing Vishal Dadlani's booming baritone on board for this song.
9. Khul Kabhi Toh
Amid the film's gloomy tone, this beautiful song felt like a breath of fresh air from the Kashmir valleys. Despite the strange music, Arijit Singh's voice keeps the song full of love.
Also Read: Female Characters In TV Series Who Changed My Life

Kishore Kumar Birth Anniversary– From Om Shanti Om To Zindagi Ek Safar, 7 Songs By The Legendary Singer You Should Listen To