A fantastic video going around the social media platforms shows a few robots dancing with the K-pop band BTS. And guess what? They are dancing better than most of us humans. 
The video was also uploaded on Youtube by the official Hyundai Channel. It has reached more than 9.1 million views and is shared across all social media platforms– obviously because it is super cool!
Hyundai Motors is celebrating its acquisition of the Boston Dynamic robotics firm with this video. Last year, the song was released by the boy band called 'I'm on it.' The song is set as Hyundai's Ioniq EV brand theme.
"Look, who visited our film shooting studio! BTS gets a surprise visit from two special guests – Boston Dynamics' Spot and Atlas.
Watch them all have fun showing off their moves in an epic dance-off. We believe that, in the not-so-distant future, robots can come into and enrich human lives. Welcome to the family, Boston Dynamics," goes the caption posted along with the video.
The video exhibits robots Spot and Atlas dancing with the band, highlighting that the robots can be prearranged to execute physical actions.
Spot is the 'quadruped' robot, meaning four limbs like animals, while Atlas is a 'humanoid' robot resembling a human structure. 
Hyundai considers robotics as a crucial aspect of their Business Development domain, and their plan has now bolstered with the acquisition of Boston Dynamic. 
"We look forward to exploring new marketing opportunities to communicate with millennials and Gen Z, in particular, about the enormous potential offered by Hyundai's new robotics in daily life," said Thomas Schemera, Executive Vice President and Global Chief Marketing Officer at Hyundai Motor.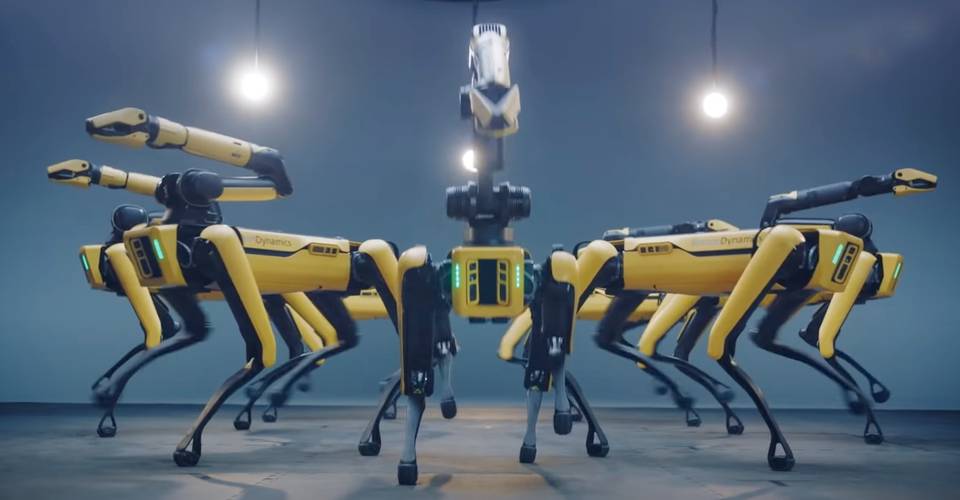 In the video, the robots can be seen copying the choreography of the pop icons and carrying it out quite impressively. Earlier, another video was released that showed seven Spot robots pulling out some stunning dance moves. 
We will not destroy the entire content for you, so here is the youtube link; watch the super fun video yourself. 
Another video caught our eye on Instagram where the robots were impressing us with their dancing moves. Check it out, here.
Also Read: Some Underrated Movies Of 2020 That Deserve Your Watch Time