Whenever you hear your friends or family talking about an old trip or a scheduled trip the idea of travelling surely fascinates your mind. But, everyone has their limitations for travelling. No one can deny that travelling is the best part of your good memories. Apart from new experiences and never-seen-before scenic beauty, a trip also fulfils a wanderlust while taking you away from your problems and tensions temporarily. After all, it's better to see something once, than to hear about it a thousand times. 
Let your feet wander, your eyes marvel, and your soul ignite.
Travelling is unique, no one can teach you about it because pleasure comes in new experiences. A trip is the best way to introspect about your life and find solutions to the problems in your life. Travel and get to know more about your personality, choices, cultures, and gain more confidence. The beauty in travelling is different experiences at the same place.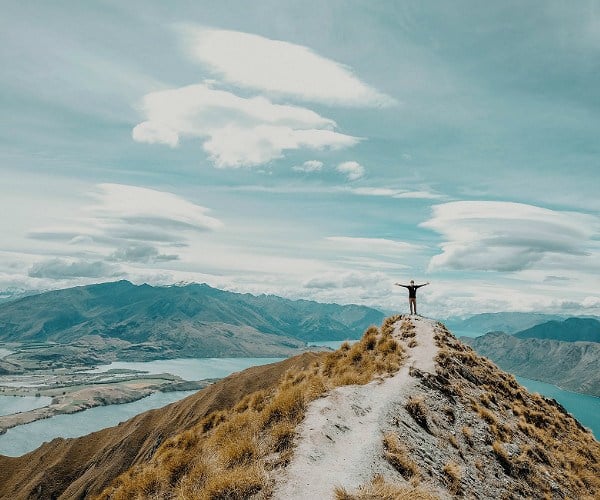 See the world be happy and realize the beauty of this world. So, live your life by a compass, not a clock.
Traveling during the covid and post-covid era:-
"We travel because distance and difference are the secret tonics of creativity. When we get home, home is still the same. But, something inside our minds has changed and
that changes everything."
The pandemic is the most crucial situation that has changed the travel industry since World War 2. Travelling style and base has completely changed in a short period. Apart from the economic decline in the travelling industry around the world. Nothing is the same as the pre-covid era. One will have to make sure to check about the covid situation in a country before visiting. Several countries have imposed a lockdown that means travelling is completely restricted. Hotels and airports are conducting regular covid testing of their customers. Major tourism sites and crowded markets are closed. Masks are compulsory and the local shops are not open like the way they used to be.
All these changes don't mean that travelling would not be an easy task. This Lockdown and stress have made people realize the value of travelling in life. So if you are also planning to get out of these pandemic concerns and travel around the world then we have a special list for you. 
Top travelling trends for 2021.
We have summarised some travelling trends that are expected to dominate the tourism industry in the coming year and read it once before planning your trip to become stress-free and enjoy life once again. We talked to some people and they have expressed their yearn for travelling.
"Travel is the only thing you buy that makes you richer."
Eco-friendly travelling – A recent preference for people around the world that has emerged is "Eco-friendly" travelling. Everyone who travels either wants to be closer to nature during their trip or knows the impact of irresponsible travelling on nature. The development of urban cities has put a danger over the validity of nature in normal life. So everyone looks for places with a more natural cover like northeastern states in India or rainforests in tropical and African countries.  

"lifestyle flights"- Many exotic and popular commercial airlines are giving luxurious and customized options to their passengers during longer flights. Even places are available on a flight for gathering like singing, meditation and bars are available that makes you interact with others more easily. It also includes a kids' play area, spa, and relaxing suites. So overall people are choosing lifestyle flights for the best travelling experiences.

Offline travel- People around the world have adopted the work-from-home methods during the lockdown. After the lockdown is lifted, people are looking for offline travelling. It means staying away from mobiles, laptops, and social media while travelling. People are focusing more on enjoying the experience of travelling

 and staying away from any work stress.

BLeisure Travel- While some people are looking for offline travel others are looking for travelling and working simultaneously. It has become better during work from home strategies. So, people are expected to take up this trend in 2021. Many companies are offering to work and attend meetings, conferences so that their employees can work in a comforting and relaxing atmosphere and add more capacity and efficiency to their work.

Disney travel- The lockdown has also affected Disney parks and major tourist and adventure parks face a major loss. So, to attract customers they have introduced tickets and offers at the lowest prices. So in 2021, you can expect some new offerings in these big parks at affordable rates. Make sure to add this to your travel list because it will be possibly the best time to travel in 2021.

Farm to folk travel- The pandemic has made people more concerned about their health. People are becoming aware of adding a healthy diet while travelling. This can make farm to folk travel a big trend for travel in 2021. Many organic farms are inviting people to travel around the nature of their farms and see

 the cultivation of organic products that they can eat while travelling. The people will get to see what they are eating while travelling and from where it comes. It is a new travel trend that people are sure to enjoy because many people consider that travelling means consumption of junk food.

Spartan holidays – It is also known as the modern way of travelling in the medieval way. It is a new trend for travelling in 2021. They are becoming very popular. It means you can take only minimal stuff and no devices like it used to be in the medieval era while visiting the least visited places around the world. It would also help you to stay away from the new pandemic disease. You can barely take essentials with vegan food.

Solo Travel- While Solo Travel isn't exactly a new trend in the travel world, co-living is. Many solo travellers are looking to save money and time while also branching out of their comfort zone and meeting new people while travelling, which is why co-living has become quite a big new trend. This is a dominating travel trend for 2021.

Live anywhere- During the lockdown, people have gone through some major losses especially in the tourism industry. So the famous vloggers have turned towards the live anywhere method. They travel through roads in big expedition vans and complete their long journeys safely. These expedition vans have interiors of a normal room with a bed, small kitchen, washroom, tv, fridge, heater, AC, etc for complete comfort and travelling during Air and Rail restrictions.

Frugal trips- Travelling is a good experience but not everyone can have enough money for a normal trip. Especially after low economic growth during the pandemic. So, the travel agents and experts are introducing special economical trips so that everyone can travel. It might cut down costs by making you share resources like rooms, cars, train coaches, etc with other travellers. You can also reuse several services and opt for affordable options at every part of a journey for inexpensive travelling.
Travel as much as you can, as far as you can, as long as you can. Life is not meant to be lived in one place.